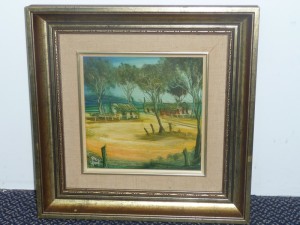 What are Insurance Valuations?
In comparison to market valuations, insurance valuations are based on replacement value to avoid you being incorrectly insured. All Asset Appraisals conduct inspections of your business/property, valuables and the materials needed for replacement, to calculate an accurate valuation of the associated costs. The cost of coverage includes everything involved in replacement from demolition through to goods and services.
How Can All Assets Appraisals Help You?
Many companies and organisations have asset registers requiring regular updates to ensure adequate insurance cover. Collectors and private individuals require adequate insurance cover to guard against potential loss. A valuation report will itemise values that reflect the full replacement cost of each individual item.
Recent Insurance Valuations
Whether you are a homeowner a business owner or both, it pays to be prepared. We provide valuations for a variety of assets. To illustrate, our most recent valuations include but are not limited to:
Large art portfolios

Universities

Antique collections

Plant and Equipment – various industry

General household goods and chattels

Schools

Sporting organisations
Get in Touch
At All Asset Appraisals, we provide expert advice on all relevant insurance valuations requirements. In seeking peace of mind, renewing your insurance policy or maintaining an asset register or portfolio, contact All Asset Appraisals to arrange an expert valuation.